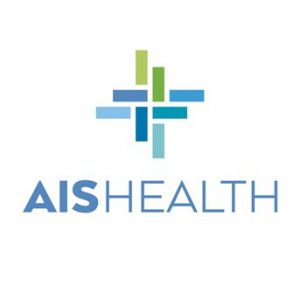 Payers can face challenges in using appropriate management strategies close to launch. It's difficult to have a complete picture of a therapy or device when manufacturers hesitate sharing certain information amid unclear FDA regulations. To combat this issue, the FDA has issued guidance addressing the communication of health care economic information (HCEI). Precision's Ross Maclean and Jeremy Schafer explain the potential impact on stakeholders.
Read the full article below.
HCEI Guidance Should Help With Specialty Drug Management
AIS Health – Radar
by Angela Maas
As more and more innovative and costly specialty products come onto the U.S. market, payers are challenged to have appropriate management strategies in place as close to launch as they can. But it often can be a struggle for them to have a complete picture of a therapy or device, as manufacturers have been hesitant to run afoul of somewhat murky FDA regulations on what they can communicate to payers. This also complicates payers' ability to partner with these companies on value-based contracts. The FDA recently issued a pair of guidance documents addressing the communication of health care economic information (HCEI) that it hopes will help solve this dilemma.
Drug and Device Manufacturer Communications with Payors, Formulary Committees, and Similar Entities — Questions and Answers contains responses to common questions about firms' communications with payers, including insurance companies and formulary committees, among others. In a June 12 blog about the guidance, FDA Commissioner Scott Gottlieb, M.D., wrote, "We have heard from some manufacturers that in the absence of clear guidance from the agency, they were inhibited from sharing certain economic and other information and, potentially, even from generating additional rigorous data for payors to evaluate in determining the value of a product to their health plans and their beneficiaries, and then to tie value-based contracts to these measures."
Medical Product Communications That Are Consistent With the FDA-Required Labeling — Questions and Answers addresses companies' communication of information that is not within a product's FDA-approved label but is still consistent with the label. According to Gottlieb, "Together, we believe these two guidances will provide clarity to companies as they develop communications about their medical products and help ensure that patients, providers and insurers have access to a range of relevant, truthful and non-misleading information from companies about medical products. The aim of our policy is to help facilitate contracting for new medical products that are based on the value that these products are delivering to health systems, providers and especially patients. However, these guidances are not intended to address how firms currently provide information to doctors and patients about unapproved products or unapproved uses of approved products.
"The ultimate goal is to help facilitate a market that is more competitive, based on the outcomes that matter most — the benefit to patients. Helping facilitate appropriate company communications with these audiences may help foster these outcomes, and enable better access to medical products and possibly more affordable options for Americans."
Payers Can Make More Informed Decision
The guidance, says Jeremy Schafer, Pharm.D., senior vice president at Precision for Value, "is very significant. Payers are expected to implement management on a new drug as close to launch as possible. This has made for a difficult situation for manufacturers, as a payer's decision may already be made before the manufacturer has a chance to communicate its value message to payer customers. By allowing more communication of clinical and economic information before approval, the manufacturer can get out in front, and payers can make a more informed decision. In addition, the ability to provide expanded health care economic information post-approval means that payers will have more data to make informed decisions on how a drug or disease impacts their budget."
Impact Will Be Felt by Many Stakeholders
The guidance will impact various industry stakeholders, explains Ross Maclean, M.D., Ph.D., senior vice president and head of medical affairs at Precision Health Economics. "The health economic, outcomes research and value demonstration capabilities within pharma and device companies are presented a significant opportunity to support their commercial/access colleagues with robust, evidence-based HCEI messages compliant with the final guidance." In addition, he says, "Pharma staff who work earlier in the R&D cycle (Phase II/III trialists, regulatory sciences, etc.) have an opportunity to further advance their understanding of how the core clinical evidence (from PK/PD [i.e., pharmacokinetics/pharmacodynamics] through trial endpoints) will translate to value in a real-world setting."
"This final guidance clarifies, expands and finalizes the draft guidance released Jan. 19, 2017, providing long-awaited clarification regarding acceptable payer communication of health care economic information about approved drugs, investigational drugs and medical devices," Elan Rubinstein, Pharm.D., principal at EB Rubinstein Associates, tells AIS Health. "The most significant additions in the final guidance are explicit instruction with respect to permitted payer communications regarding investigational drugs and unapproved uses of marketed prescription drugs, and the statement that the guidance also applies to medical devices."
In addition, Maclean tells AIS Health, the guidance contains "several subtle but important changes in terminology," including the following examples:
"Broadening of the use of surrogate endpoints to (a) remove the word 'validated' and (b) include 'intermediate endpoints…reasonably likely to predict clinical benefit' increases the scope of what data/endpoint manufacturers can use as a foundation for HCEI.
"Clarification that HCEI analysis can be based on data 'from the EHR [i.e., electronic health record] of a hospital system,' broadening the interpretation beyond clinical trial and health plan/claims data.
"HCEI based on 'Dosing' has been broadened to 'Dosing/Use Regimen,' enabling a broader perspective on how drugs are used in a real-world setting.
"Clarification that HCEI based on compliance/adherence analyses are appropriate.
"HCEI based on 'Patient Subgroups' has added the examples 'including subgroups with response rates that may vary from the rates reflected in the FDA-approved labeling,' again allowing HCEI to focus on the clinical and economic value demonstrated in subpopulations who use a drug/device."
The guidance should be particularly useful for payers analyzing specialty drugs.
"Specialty drugs in general and oncology drugs in particular are under intense scrutiny to justify their costs," Schafer tells AIS Health. "In order to manage the cost of these products, payers are frequently interested in information beyond the label, including alternative dosing schemes, results from longer-term use and what populations are eligible for treatment. The guidance provides an opportunity for specialty and oncology drug manufacturers to get in front of payers and provide relevant information of payer interest. In addition, with emerging value assessment tools like ICER making headlines near or even before a new specialty/oncology drug launches, it is important for manufacturers to get their own viewpoint heard."
"Oncology drugs are frequently used off-label," points out Rubinstein. "The final guidance instructs manufacturers regarding permitted payer communications for off-label indications. Note however that the final guidance is for payers and those involved in the formulary process and does not permit sharing of that information with prescribers or with patients."
According to Schafer, "The guidance is primarily directed at decision makers that must make coverage decisions and understand economic impact to populations. Providers are primarily involved in individual treatment decisions for unique patients with a focus on the clinical outcomes. Providing flexibility to message provider customers early would increase the risk of inappropriate communications."
Asked if there are any sections that are potentially problematic, Schafer responds, "In the preapproval information guidance, the line is somewhat blurry on where communication of clinical evidence ends and promotion begins. For example, in the guidance, the FDA gives an example on how it is appropriate to communicate that drug X met a primary endpoint of progression-free survival against an active control, but it is not appropriate to say that the same drug X demonstrated superior efficacy to the active control. The two messages seem very similar, albeit with somewhat different wording. This may be a challenge to manufacturers."
View the guidance documents at https://tinyurl.com/y88als26 and https://tinyurl.com/ybewytee. Contact Maclean and Schafer through Tess Rollano at trollano@coynepr.com and Rubinstein at elan.b.rubinstein@gmail.com.