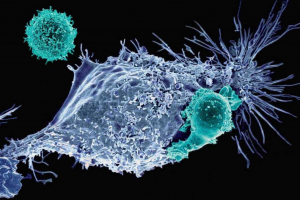 At the ASCO Annual Meeting in Chicago, PHE Senior Director, Policy & Economics Julia Thornton-Snider, PhD presented a recently-completed study on the impact of treatment delays for patients with pediatric leukemia.
In the study, Dr. Snider and colleagues quantified the social value of tisagenlecleucel (Kymriah) and the value lost from treatment delays, establishing that delays significantly decreased value derived from treatment with tisagenlecleucel among pediatric patients with acute lymphoblastic leukemia.
To read more about the study and/or Dr. Snider's presentation at ASCO, please click below for recent media coverage of her research and the presentation, as well as the study abstract:
HemOnc Today – Highlights from the ASCO Annual Meeting
Abstract: The social value of tisagenlecleucel, a CAR-T cell therapy, for the treatment of relapsed or refractory pediatric acute lymphoblastic leukemia in the United States: What are consequences of treatment delays?