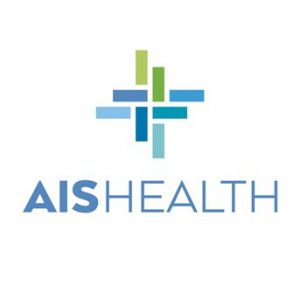 Precision for Value's Andrew Cournoyer is featured in Specialty Pharmacy News discussing the FDA's discretion over the Biologics Price Competition and Innovation Act of 2009 (BPCIA) and the impact the deemed drafted guidance has over biosimilar adoption.
Read the full article below.
Deemed Guidance 2020 Deadline Has Impact Beyond Pharma
AIS Health
by Angela Maas
When the Biologics Price Competition and Innovation Act of 2009 (BPCIA) was enacted as part of the Affordable Care Act, Congress left much of the details up to the FDA to determine. In addition to creating the 351(k) biosimilar approval pathway, Congress via the BPCIA wanted to bring all biologics together under the same law, which it planned to do through the "deemed to be a license" provision. The FDA issued draft guidance in 2016 on how it interprets that section of the law, which is slated to take effect in less than two years. However, as the countdown continues, many questions remain on how the agency will implement this guidance. Manufacturers should be keeping payers abreast of the status of any impacted drugs, as they could affect the way those drugs are managed, among other things.
While most biologics are licensed under the Public Health Service (PHS) Act and approved through a biologics license application (BLA), some protein products have gained FDA approval under the Federal Food, Drug, and Cosmetic (FD&C) Act through a new drug application (NDA). The BPCIA did two things to impact this: First, it modified the definition of a "biological product" to include a "protein (except any chemically synthesized polypeptide)." Second, it said that biologics approved under the FD&C Act on or before March 23, 2020 — 10 years after the BPCIA was enacted — would transition over to the PHS Act. Thus, an approved marketing application for one of these drugs under section 505 of the FD&C Act would be deemed to be a license for the product under section 351 of the PHS Act.
On March 11, 2016, the FDA released draft guidance on this provision of the BPCIA (81 Fed. Reg. 13373, March 14, 2016). Titled Implementation of the "Deemed to be a License" Provision of the Biologics Price Competition and Innovation Act of 2009, the guidance describes how the FDA interprets the BPCIA provision (RSP 4/16, p. 4). The agency accepted comments for 60 days; 13 comments currently are posted online.
The agency has yet to issue final guidance. However, included in the FDA's Center for Drug Evaluation and Research's guidance agenda for calendar year 2018, released Jan. 19, is Implementation of the "Deemed to be a License" Provision of the BPCI Act: Questions and Answers.
An FDA spokesperson tells AIS Health that the agency "is carefully considering the comments received on the draft guidance, as the Agency considers next steps regarding implementation of the 'deemed to be a license' provision of the BPCI Act. While FDA cannot provide a specific timeline for the release of any guidance, we are working very hard to finalize the guidance related to statutory transition of certain biological products."
The spokesperson clarifies that that Q&A draft guidance "is not intended to take the place of a final guidance. Instead, the 'Q&A' draft guidance is intended to facilitate planning for the March 23, 2020, transition date."
One aspect — among many — of the FDA's proposed guidance that has come under fire is its stance that an application under the FD&C Act that is pending or has tentative approval as of March 23, 2020, will need to be withdrawn and resubmitted as an application under the PHS Act. As more than one commenter contended, this seems to be directly at odds with the BPCIA, which said companies could submit applications until that date.
In the draft guidance, the FDA acknowledges that its interpretation "could have a significant impact on development programs for any proposed protein products intended for submission under section 505 of the FD&C Act that are not able to receive final approval by March 23, 2020." To address this, the agency recommends manufacturers planning submissions of NDAs or abbreviated NDAs (ANDAs) for protein products consider instead submitting a BLA under section 351(a) of the PHS Act or an abbreviated BLA (ABLA) under section 351(k), respectively.
505(b)(2) Products Pose 'Conundrum'
For companies that are considering submitting 505(b)(2) applications, a kind of hybrid approval that has some aspects of an NDA and some of generic ANDAs, the guidance notes that "Congress did not provide an approval pathway under the PHS Act that precisely corresponds to section 505(b)(2) of the FD&C Act." Such manufacturers should consider modifying their development programs in order to file for approval through either the 351(a) or 351(k) pathway, says the FDA. Drugs that would meet the requirements of a 351(k) biosimilar could apply for approval through that pathway "after the NDA for the listed drug is deemed to be a BLA (or after another product that could be a reference product for the proposed product is licensed under section 351(a) of the PHS Act)."
Without an equivalent pathway in the PHS Act, 505(b)(2) products represent a "conundrum," contends an industry expert who declines to be identified. "I think some will be biosimilars (Omnitrope, Basaglar), but the hyaluronidases are not remotely highly similar (different amino acid sequences), and their reference product (Wydase) is not available for them to even try to do clinical studies."
In its comments on the draft guidance, Mylan Inc. maintains that the FDA's interpretation "creates a regulatory 'dead zone'" that "will be highly disruptive" on development programs, "delaying the development and approval of competing transitional biological products for several years in at least two ways." Companies will stop submitting ANDAs "at some point well before March 23, 2020 because of the meaningful risk that such applications will not be approved before that date." In addition, manufacturers won't be able to submit 351(k) applications for a drug already approved under the FD&C Act until after that reference drug transitions over to the PHS Act.
Questions Exist on Interchangeable Status
Questions still remain on the issue of interchangeable biosimilars and how this label applies to drugs transitioning over from the FD&C Act. The FDA has approved 10 biosimilars as of RSP press time, but none of them has an interchangeable designation. "If you roll over products" such as all the somatropin growth hormones, "would they be considered interchangeable?" asks the unidentified source. According to Lynn Nishida, area vice president of pharmacy at Solid Benefit Guidance, and Helen Sherman, R.Ph., Pharm.D., senior vice president and chief pharmacy officer at SBG, for products transitioning from the FD&C Act to the PHS Act, "it is unclear as to whether these products will be transitioned to a stand-alone 351(a) BLA product, or (in the case of a product with an ANDA), to an 'interchangeable' biosimilar. Right now the approval pathways under the FD&C do not fully translate to that of the PHS Act, making this unclear regarding how the FDA determines this."
Exactly What Drugs Will Move Is Unclear
Also unclear is exactly what products will transition over to the PHS Act. In the draft guidance, the FDA included some examples of biologics approved under the FD&C Act, but it does not say that this is a comprehensive list of products that will be transitioned over.
For example, would Lovenox (enoxaparin) roll over? It's a product approved under the FD&C Act that is a "complex sugar mixture" but is "scientifically a biologic," according to the unnamed source (RSP 1/12, p. 1). When asked shortly after the draft guidance was issued whether this drug would roll over, an FDA spokesperson told AIS Health it will not. "Enoxaparin products that have been approved under the FD&C Act do not meet the definition of 'biological product,' in the Public Health Service Act and therefore will not be affected by the transition provision," he said.
Andrew Cournoyer, R.Ph., vice president, director, payer access solutions at Precision for Value, maintains that it's important for drugmakers to keep payers apprised of "timelines and expectations.…Payers are continually watching the pipeline and factoring 'generic' or 'biosimilar' drug launches into their spend and bid projections. Uncertainty will impact predictability and diminishes a payer's ability to accurately set premiums or Medicare bids. The more transparent a manufacturer can be, the better for payer predictability."
For those drugs rolled over, "a number of outcomes could occur," Cournoyer tells AIS Health. "If it is a first entrant, the innovator product maintains prolonged time to maintain market share and deploy loss-of-exclusivity strategies to minimize biosimilar uptake upon launch. If not an innovator, other biosimilars will have advantages with building market share and gaining formulary access … or cementing themselves as 'house' biosimilars for retail, mail, LTC [i.e., long-term care] and institutional dispensing channels."
FD&C Act drugs that roll over to the PHS Act will need to be relabeled, point out Nishida and Sherman. Specifically, they tell AIS Health, "Drug chemical names, in the case where a product could roll over as biosimilar, may require a name change (e.g., addition of a suffix). Downstream claims adjudication will need to be addressed by payers." In addition, "Different regulations and labeling requirements apply to drugs approved under an NDA/ANDA vs." those approved as a BLA or ABLA.
'Entire Supply Chain' Is Likely Impacted
The transition "likely impacts the entire supply chain on that date — e.g., presumably an 'old' product labeled as a drug has to get thrown out," the unidentified expert tells AIS Health. Companies "will need to advise their downstream users as to what is happening, especially if all the nonproprietary names get suffixes and so look like they have different APIs [i.e., active pharmaceutical ingredients]."
Keeping payers abreast of the situation is important as these stakeholders "need to be aware of any specific contract language that defines how these products are handled and/or reimbursed," assert Nishida and Sherman. "For example, payers may have unique contract definitions that define drugs approved under an NDA or ANDA vs. those that are approved via a BLA or considered as a biosimilar adjudicate a certain way (e.g., brand vs. generic status); as a result, this may have potential financial implications for payers."
"Moving to a 351 approval from a 505 pathway may impact coding of drugs from a drug databank perspective (e.g., Medi-Span)," elaborates Cournoyer. "Drugs that were considered 'brands" under 505 pathways may now be considered generics under 351. The resulting designation of 'brand' or 'generic' within the drug databank could impact default coding and ultimately tiering (e.g., 351 generics default to generic tier). The short of it is, the impact to claims systems will have to be analyzed, and new custom functionality may be needed."
View the deemed draft guidance at http://tinyurl.com/j2nd965 and view the comments on the guidance at https://tinyurl.com/y9ed255j.
Contact Cournoyer via Tess Rollano at trollano@coynepr.com, Nishida at Lynn_Nishida@ajg.com and Sherman at Helen_Sherman@ajg.com.